Alaska's largest gold nugget
The Centennial Nugget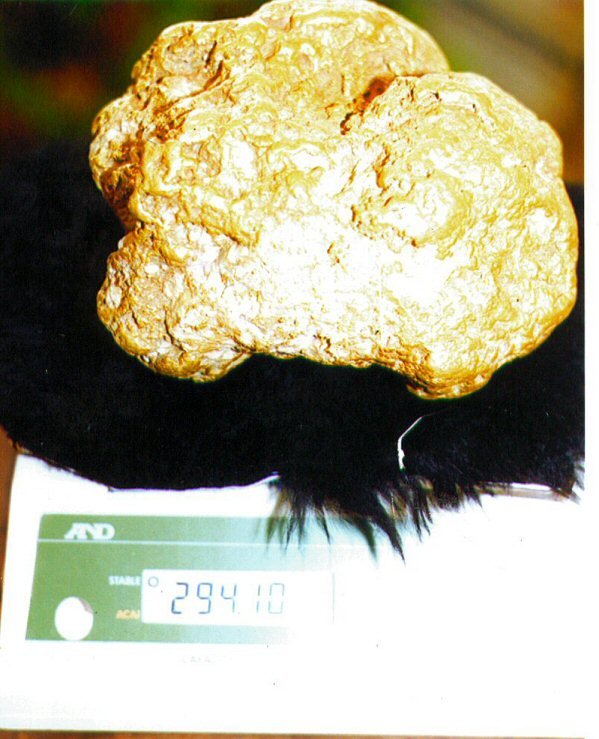 294.1 troy ounces. A little larger than a softball. Discovered by Barry Clay in 1998. It was sold and is currently in a private collection. Note: As of January 2011 this nugget is for sale.
Click here to find out more.
Barry Clay with his 294 ounce gold nugget from Swift Creek near Ruby Alaska
See More nuggets from Swift Creek by clicking here.
Copyright © 2006 - 2015 Nugget Ranch LLC